On May 2, 2015, I will be giving the talk of my life at TEDxMtHood, in Portland, OR . My talk is, "LOVE, a low tech solution" and it will be about my favorite topic – Hands to Hearts International and our work to awaken love, kindle compassion and save lives.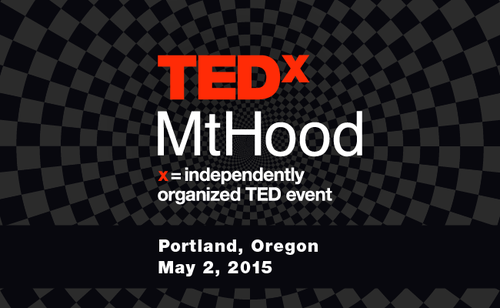 With wild enthusiasm and glee, I invite you to join me for this incredible day! You will not only get to hear me give a talk of my life time, but you get to hear a day chock-full of incredible speakers at the amazing new venue, Revolution Hall. And you don't just get to listen to them, you get full access to them. During breaks throughout the day, you can ask them questions, disagree with them to their face or just enjoy their company over a yummy lunch.
The $70 ticket includes extraordinary inspiration, new friendships, free swag and a delicious lunch! Learn more and get your tickets today! This event sells out every year, so really - get those tickets now! Hoping to seeing you there. And, if you aren't able to join in, my talk will be posted online a few weeks after the event. I'll be sure to share the link!
Thank you!

Laura, HHI founder & director – see bio on TEDxMtHood