The Fetzer Institute has chosen HHI as an "Exemplar of Love" and has awarded an $80,000 research contract to investigate HHI's impact on child health and nutrition.  The research, will explore the loving interactions and connection between child and caregiver to see if there is measurable decrease on child malnutrition and improved overall health. HHI believes the power of love, which improves parent-child bonding, is multiplied when combined with greater understanding of child development and health information.
Jamia Milia Islamia University in Delhi, India will carry out the quantitative and qualitative research on HHI's early childhood development training program in Odisha, India.  The Fetzer Institute is funding this research to foster awareness of the power that love and forgiveness can have in our world.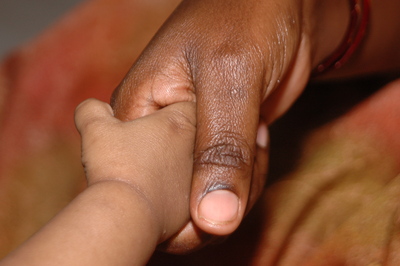 "HHI is particularly relevant to our work at Fetzer because it demonstrates the incredible power of love at the beginning of life, the far-reaching effects of its presence or absence, and the simple ways in which it can be fostered, creating benefits on many levels," said Tim Tavis, Fetzer Institute Advisor.  The research on HHI's program will also explore the effectiveness of the program for helping caregivers and young children learn to love and the impact this has on the child, caregiver and the community.
"HHI will benefit greatly from this partnership from The Fetzer Institute," said Laura Peterson, founder and executive director. "The benefit of having research done on our program, will contribute to the evidence for early investment in children's lives, while forwarding HHI's ability to reach the most children, at the earliest time possible."
HHI has been training parents, extended family members, health workers, orphanage workers, day care workers and other caregivers on early childhood development, health, nutrition and sanitation for seven years. Children and caregivers show remarkable benefits after HHI's training including decreased infant mortality, improved health and development, enhanced bonding between caregiver and child and a new sense of pride in caregivers for their critically important role.
To date, HHI has trained more than 39,000 caregivers who now provide improved care for more than 130,000 children.
HHI's Program & Grants Manager, Florence Pourtal-Stevens is in India now working with all of our partners to launch this project this month!